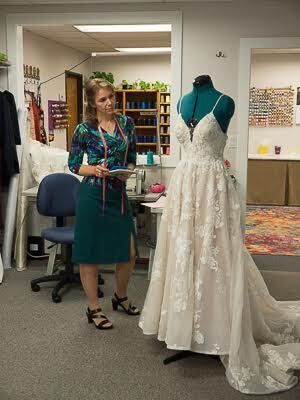 Transformations Sewing Shop offers Affordable Customization
We encourage you to come visit our unique store, meet our friendly staff, and experience for yourself the magic that happens when we undertake a project for you! You will see for yourself why Transformations Sewing Shop is
changing the landscape of wedding alterations, prom dress alterations, and other formal clothing alterations.  Serving Boise,
Meridian, Eagle, Nampa, Mountain Home, and surrounding areas.
Contact us today
.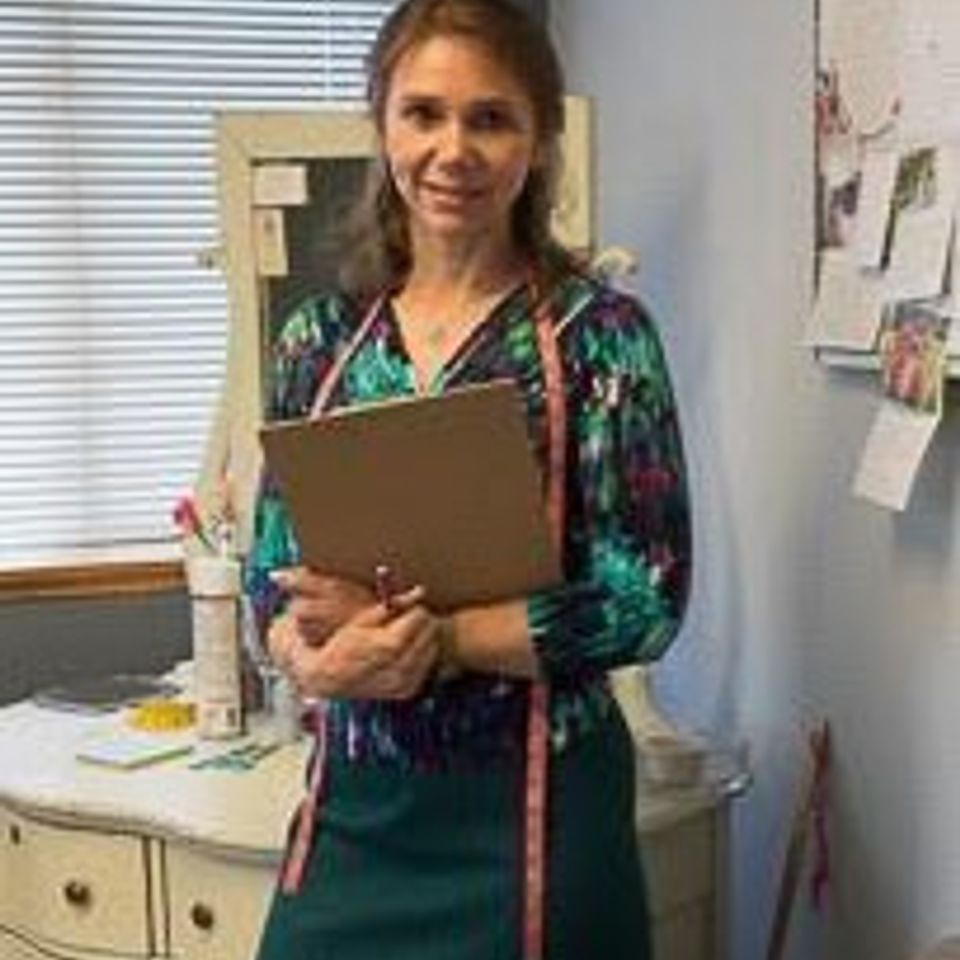 Melinda Fischer, Owner




Professional Tailor and Designer
Melinda began sewing at a very young age.   Her first projects were designing clothes for her and her sisters Barbie dolls.  Her parents, seeing her enthusiasm for the art, enrolled her in numerous sewing classes taught by the best teachers available in the area.  By her high school years she was constructing and designing clothes for herself and friends.  Melinda said, "I learned from the best."  My teacher would say, 'A garment should look as beautiful on the inside as it dose on the outside.' My teacher, through my high school years was truly an inspiration to me.  I started working at Transformations in April of 2014.  There I apprenticed under Professional Tailor and Pattern Maker, Eve Lilley.  She is magnificent, and taught me so much!  I bought the business from her 4 years later, and the rest is history!"
❝
Melinda, Thank you so much for reconstructing and designing my dream dress.  Your vision is amazing, and your talent is unmatched  You understood me and my wants and made everything not only possible, but perfect!  I had such a great experience!  P.S. The dress fit perfect and made me feel so beautiful!  It even held up with loads and loads of wild dancing!  Your work was perfect!
❞
-Madison C.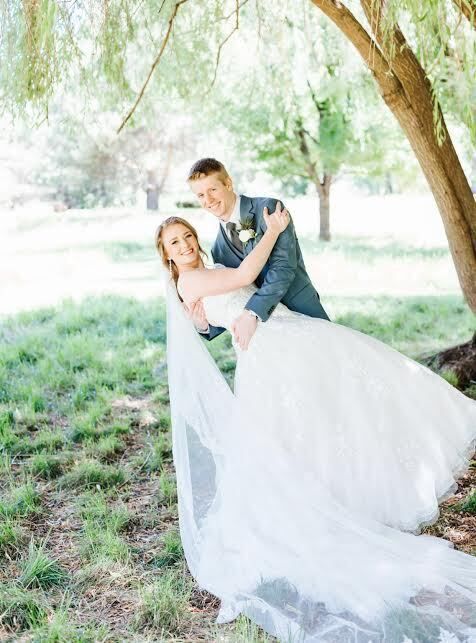 ❝
Thank you so much for the amazing job you did fitting my dress. I felt so beautiful that day and absolutely loved the under-bustle. You are so gifted and knowledgeable.
Thank you for taking good care of me.
❞
– Nicole